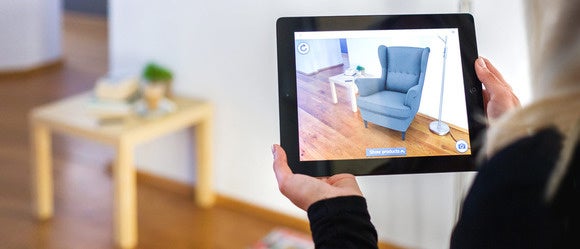 We all must have heard about Artificial Reality, have you?
But most of us must not have heard about Augmented Reality. So today's blog is all about augmented reality.
Let us first come to know about what augmented reality is-
Augmented reality is an interactive experience of a real-world environment, in this the objects in the real world are augmented by computer generated information; sometimes this includes visuals and audio's too.
Where we can see Augmented Reality-
The military uses augmented reality to assist men and women as they make repairs in the field. Medical personnel use AR to prepare for surgeries.
Early, AR was used in PC, smartphone and tablet games but it is not up to that use only. It's far more than such uses.
Navigation apps in your devices uses AR, AR makes it easier to get from one point to another.
AR is widely used in applications used for site seeing. Whenever we have to go somewhere or some new place, we check the important and famous places of that place, here also AR is used.
As before I said AR is used in medical stream for surgeries, but it is also used for mechanical works for repairing of an engine or such products.
AR is used for real time display advertisements.
There are more such blog coming early, if you want to get notified about them then you can subscribe to my blog.
You can also follow me on-
Facebook- https://www.facebook.com/12imbibe/?ref=bookmarks
Instagram-https://www.instagram.com/thestoryteller129/?hl=en
Whatsapp Group- https://chat.whatsapp.com/J9f7HvCr9SwIHehKv0uJe5